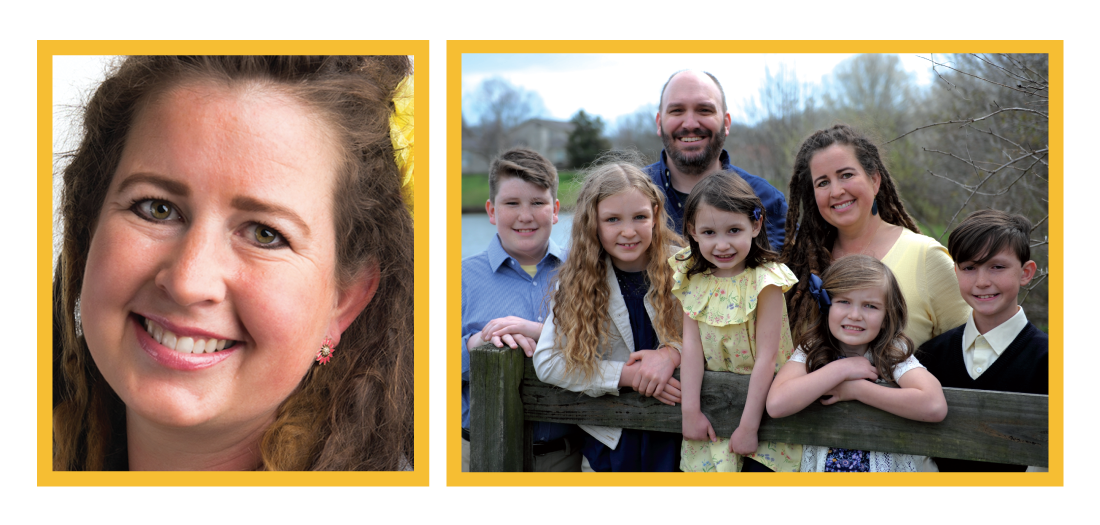 About Stephanie, Family and Credentials
Elected as Your Republican Nominee for Magistrate – District 6 in May 2018 Primary Election

Married to John for fourteen years and Mother to five wonderful children

United States Air Force Veteran; Proudly served her country and was honored to be deployed twice to Saudi Arabia during Operation Desert Storm/Operation Southern Watch; earned many ribbons and accolades one of which she is proud is the Small Arms Expert Marksmanship Ribbon; Stephanie is the third generation in her family to have served active duty

Magna Cum Laude graduate with Degree in Liberal Arts, State College of Florida; Studied Chemistry and Biology at the University of South Florida

Stephanie and her husband are Oldham County family business owners, a business which they started from scratch twenty-one years ago and built from the ground up

Active member of Southeast Christian Church (since 2009), Crestwood Campus (since inception); passionate Christ-follower; supporter of Crossroads Pregnancy Resource Center; mentor to new moms; advocate for Right to Life causes; founder of Louisville Moms Group

President, Carriage Hill Homeowners Association (8 years total service, to include past positions as Vice President and Secretary)

Concerned Oldham County Citizen and involved Community Advocate; consistent attendee of Study Review Committee at Planning and Zoning (non-voting contributor); consistent attendee of bi-monthly Fiscal Court meetings; attendee of nearly all public meetings regarding community disruption, drastic community changes, and community concerns
Why do I want to serve as Oldham County Magistrate – District 6?
If elected, I will be the only woman serving as a Republican Magistrate!  It will be my privilege to bring perspective, accountability and legitimate discussion to the table. I will never be a "rubber-stamp" vote and will always listen and discern the issues that profoundly impact the citizens and character of Oldham County.

As a mother of five, it's my passion to ensure that Oldham County, known as "Quietly Amazing," will remain a special place where our children would like to return and raise their families.

I will fight those who continue to come with haphazard building placement proposals that will disturb and destroy the character and integrity of our county.  I will move forward with a laser focused plan to ensure the history, charm and rural feel remains palpable in Oldham County! I will work to incentivize small business growth in the county, encouraging local restaurants to open within Oldham County, while both continuing our "small town" feel and giving citizens variety.

I will oppose unfair tax proposals, work to solve flooding issues in the 6th District, and be an open ear to all concerns that affect the citizens of District 6, as well as all Oldham County Citizens.

Oldham County is the quintessential American and Kentucky County. It is my passion to help preserve, carefully develop, and logically steer it's future, while preserving it's past.  After having the opportunity to travel the country through the military and our family business, I have seen first hand how incredibly well so many places preserve their character, charm and history, while allowing tourists plenty of opportunity to spend money. Its time for me to implement all these visionary and creative plans at a county level NOW, before all the character and charm is stripped from the county we all call "home."
Request for your vote and my Commitment to YOU
I respectfully ask for your vote on November 6 and, if elected, I will humbly, honorably and gratefully serve YOU to the best of my ability, bringing an accurate VOICE and REPRESENTATION to Fiscal Court for YOU, my neighbors, in District 6.
Volunteer on Steph's Campaign
We would love to meet you in person and have you on board with the campaign to bring Steph to Fiscal Court.  If you would like to be a part of TEAM: VOTE STEPH, please drop us a line, phone call or text!  volunteer@VoteSteph.com or

502-299-4500

One very tangible way to help the campaign is through monetary Donations.  Your donations are so very welcomed and appreciated.  You may send to Stephanie Hawkins – Candidate for Magistrate, PO Box 66, Crestwood, KY 40014 or to PNC Bank, account name: Stephanie Hawkins – Candidate for Magistrate

Another way to help the campaign is by having a sign in your yard and/or Oldham County business, to be taken down by a volunteer later in the week, after the election.

You may also purchase a t-shirt to wear around town!
Know that your service to the campaign will not go unnoticed and YOU CAN and WILL make a difference, with your VOICE!  Thank you in advance!!!
To stay up to the minute on Steph's Campaign, Speaking Engagements, Local Happenings she will be involved with, District 6 Concerns and General Oldham County Proposals, follow her on Facebook.